Rolls-Royce Maintenance Services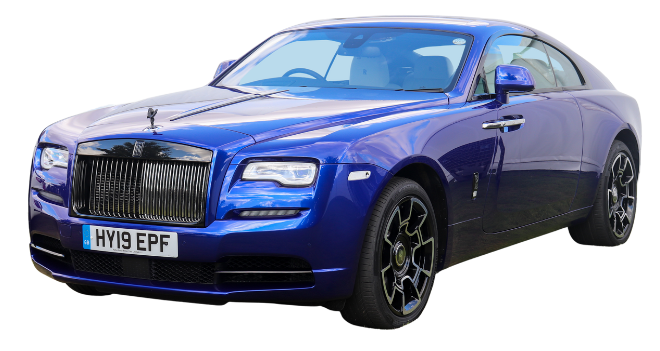 Ferrari Engine Repair, Restoration and Rebuild
When our technicians are asked to describe a legendary manufacturer such as Rolls-Royce, words like luxury, class, timelessness, power and even performance are often the first to come to mind. It wasn't enough to shock the world with their 1960's unveiling of the Silver Shadow through limited production. Rolls-Royce took luxury cars to another level with their redesign, redevelopment and enhancement of their marquee vehicle, The Phantom. Nearly a century has passed, wars fought and won (or lost), presidents, queens and other high-ranking officials have come and gone, but one of what seems like so few constants these days is the Rolls-Royce Phantom. Whether you're a collector of fine automobiles (such as classics like the Silver Wraith or Bentley T) or the proud new owner of a present day Rolls-Royce Ghost, our expert European automobile specialists are more than equipped to provide white glove service, maintenance, diagnostics or even enhancements/upgrades.
Our Team Effectively Executes Precise Brake Diagnosis, Fluid Flush, Component Replacement & Repair
Superior Electrical System Assessment, Renewal and Installation
Complete Air Conditioning (A/C) Testing (pressure/leak detection)
Provide Necessary 4 or 2-Wheel Alignment, Suspension Modification & Improvements
Factory and Aftermarket Tire Repair & Replacement Using Rolls-Royce Genuine Components/Parts
Exhaust Inspection and Restoration
Full Motor Cooling System Examination, Specialized Component Replacement & Reconditioning
Total Vehicle Inspection (when buying or selling a Rolls-Royce automobile)
Efficient Transmission and Drivetrain Maintenance
There is no such thing as luck. It is the moment in time where preparation meets opportunity.  Rolls-Royce autos are considered highly distinct and elegant. However, as time conquers all, these supreme luxury cars are still susceptible to worn-out parts or any type of operation malfunction. At Boca Autohaus, our Rolls-Royce experiences include repairing everything from cooling an overheated engine, to restoring or reprogramming electric system and pcm/ecm (computer) failure. Sleep well with the knowledge that our shop only works with factory and certified equipment, handled by reliable, professional technicians and service specialists with vast experience which overshadows any other ordinary "dealership alternative." Regardless of "warranty" circumstances, we may take it upon ourselves to deliver your vehicle to the dealership for you! We realize the different inconveniences as a result of a necessary repair, and always put our clients needs first. Each time your Rolls-Royce visits Boca Autohaus Exotics we check for Technical Service Bulletins, manufacturer warranty extensions and any recalls not addressed.