Porsche Maintenance Services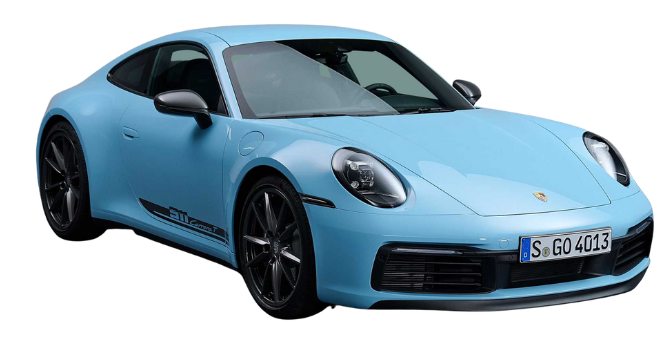 When our professionals attempt to describe a legendary manufacturer such as Porsche, words like class, style and speed are the extravagant characteristics and we take pride in perfect maintenance of luxury cars, especially Porsche. A pioneer since World War II, the Porsche company has kept ahead of the curve and still manages to be one of the most efficient and reliable across the globe.
Complete Brake Inspection and Fluid Flush
Specialized Component Replacement or Repair
Accurate Electrical Diagnostic Test and Service
Air Conditioning (A/C) Inspections and Maintenance (pressure/leak detection)
Provide Flawless 4 and 2-Wheel Alignment, Suspension Modification & Adjustments
Factory and Aftermarket Tire Repair & Replacement Using Porsche Genuine Components/Parts
Full Exhaust System Testing and Correction
Assessment of Engine Cooling System, Exact Component Upgrade or Repair
Vehicle Inspection (when purchasing or an upcoming sale of Porsche)
Excellent Transmission and Drivetrain Analysis
"The best investment is in the tools of one's own trade." – Benjamin Franklin. Boca Autohaus is extensively stocked to supply the attention to detail that Porsche demands. Our tools and experience of exotic cars, such as Porsche, lead the trail in specialized repair among our peers. We have been involved in anything from a faulty exhaust system to a computer programming malfunction. Leave in peace knowing that our shop is equipped with factory and certified equipment controlled by honest professional technicians and service specialists. Our team's complete experience of Porsche stretches over decades, with merit better than any other "dealership alternative." Despite "under warranty" circumstances, we may even take your vehicle to the dealership for you because we understand the inconveniences that arise in the event of an unexpected repair. Each client's needs take precedent to accommodate. Each time your Porsche visits Boca Autohaus Exotics we check for Technical Service Bulletins, manufacturer warranty extensions and any recalls not addressed.