Acura Scheduled Maintenance Services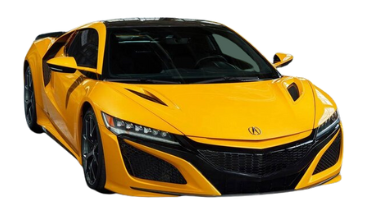 Each of our experienced Automotive Specialists has a favorite supercar. That said, the Acura NSX (first generation) has often sat atop our list!  Though the aluminum-body, mid-engine made quite an impression for well over a decade, the NSX is about as rare and coveted as some of the most sought after Lamborghini's, Ferrari's and Bentley's in Boca Raton, FL; let alone Palm Beach County or South Florida.  In any situation that you and your Acura might encounter, our team of exotic repair mechanics are committed to providing an unmatched Acura Service & Repair. In addition to having over decades of experience, our mechanics have the technical and factory training (and necessary Acura certifications) as well. Our promise, we'll continue to showcase that those qualities have and will continue to be an effective and winning combination. Time is our most valuable commodity and all we ask is a few moments of your day to properly diagnose any issues your Acura may have. In return, Boca Autohaus will produce the highest quality service experience Acura patrons have come to expect (from the factory, dealership or elsewhere).
Acura Engine Repair, Restoration and Rebuild
Acura (Honda Motor Co.) has always lived by a premium standard; they truly believe in, embody and coined the term,"the power of dreams." Though Acura has always been synonymous with high distinction, their exotic and luxury vehicles are not exempt from component defect or any other type of failure. We've serviced many (if not most) of the NSX's in Palm Beach County; diagnosed and  repaired everything from hydro-locked engines (sucked up water), to electronic and pcm/ecu (computer) failure or reprogramming. Over the years our shop has been outfitted with factory, aftermarket and certified equipment, operated by dedicated professional tech and service specialists with decades of experience. We truly are the ultimate "dealership alternative." Even in "vehicle warranty" circumstances, we may take it upon ourselves to deliver your vehicle to the dealership for you! As car enthusiasts, our Boca Autohaus staff understands the inconveniences that result from an unexpected repair. Our primary purpose is to deliver the highest effort and contribution to ease our customer's concerns. Each time your Acura visits Boca Autohaus Motors we check for Technical Service Bulletins, manufacturer warranty extensions and recalls that may have gone unnoticed or not addressed.
Acura Services, Maintenance and Repair (frequently performed but not limited to):
Comprehensive Full Brake, Rotor, and Assembly Evaluation & Support, Repair and or Service
Precise Transmission Diagnosis, Maintenance or Replacement
PCM/ ECU  & Electrical Component Diagnosis, Repair or Reprogramming
Air Conditioning (A/C) Malfunction Repair and Recharge/Service
Accurate 4 and 2-Wheel & Tire Alignments, Suspension Adjustment or Renewal
Factory and Aftermarket Tire Service, Inspection or Replacement
Exhaust System Improvements, Replacement or Repair
Thorough Engine Cooling System Inspection, Service or Repair
Total Vehicle Inspection (necessary when involved in the sale of a Acura)






Anything from the classics to the modern day versions, we're omitted to provide idiotic information, service, maintenance and repair (as need)