The Ultimate Supercars & Exotics Of All Time List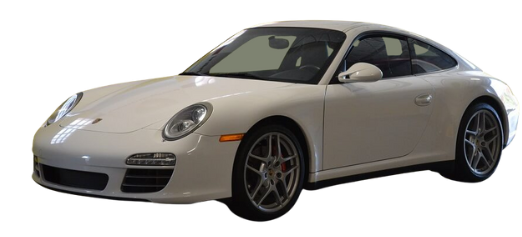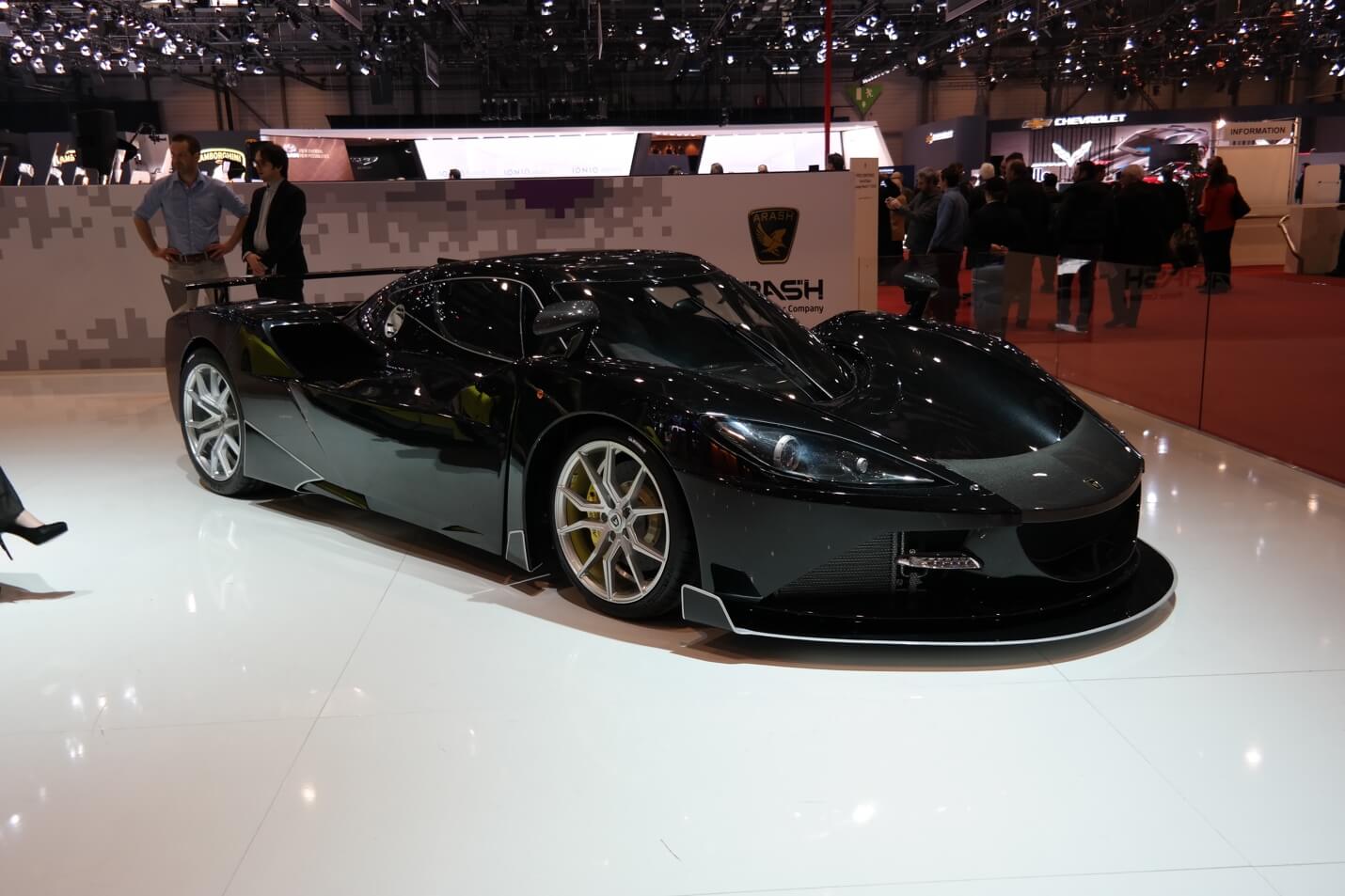 At some point in our life we ask ourselves at least a variation of the ever-classic question, "what is the meaning of life?" While its answer just as likely to be the same as someone winning the lottery, one of those answers will and should always be "push life to the limit." One of the best examples of pushing the limits is and will always be found within the automotive industry; a history more often defined by the term innovation, acceleration, speed and achieve what was once thought to be impossible. Though a list of fifty ultimate supercars and exotics doesn't come close to fully capturing what the automotive world has accomplished. That said, these fifty more than deserve our recognition and ultimate reference.
Lamborghini Murcielago
It only feels right to begin our list with such impressive performance and head turning exterior styling it has earned the respect of superheros (Bruce Wayne initially comes to mind). The term "they got it right" pales in comparison to Lamborghini's lack of will to compromise beauty for speed and performance with the birth of the Murcielago.
Bugatti Veyron
Often referenced as the first exotic vehicle to mark the dawn of a new era in the supercar world, Bugatti wasted no time when the Veyron shattered a world record in top speed as it cruised past 250 miles per hour. Never before had the world considered a 16-cylinder power plant would be possible, let alone drive-able. This certainly wouldn't be the first, nor the last head-turning street-legal head-turner from Bugatti!
Ferrari F40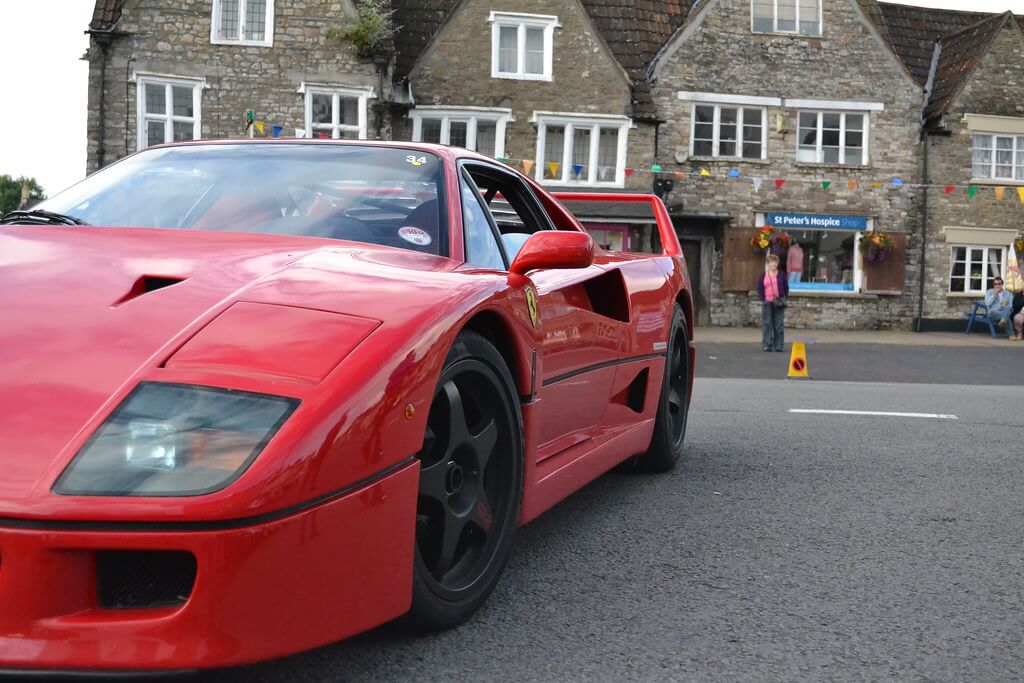 Enzo Ferrari is beyond legendary; the end. After decades of dominance, Mr. Ferrari had one last gift to give us in the all-inspiring Ferrari F40 (the last he would entirely oversee). To this day, the F40 finds itself among the most desired of the brand. Nearly breaking the 200 mile per hour mark while achieving a zero-to-sixty time of 4.2 seconds cemented this Ferrari as one of the (if not the) ultimate street-legal racer of it's time.
McLaren Senna
Anytime F1 is mentioned, most will only remember a few key players in the ultra-fast, high-octane sport. Nearly etched in stone, legacy manufacturers such as McLaren more than make the list. The man carrying the torch to greater heights was Aryton Senna (few drivers ever make a name for themselves to have a car named after them). McLaren made certain to "put some respect on his name" when the Senna clocked not only a quarter mile time of 10 seconds off the production line but, a 0-60 in as little as 2.8 seconds.
Pagani Huayra BC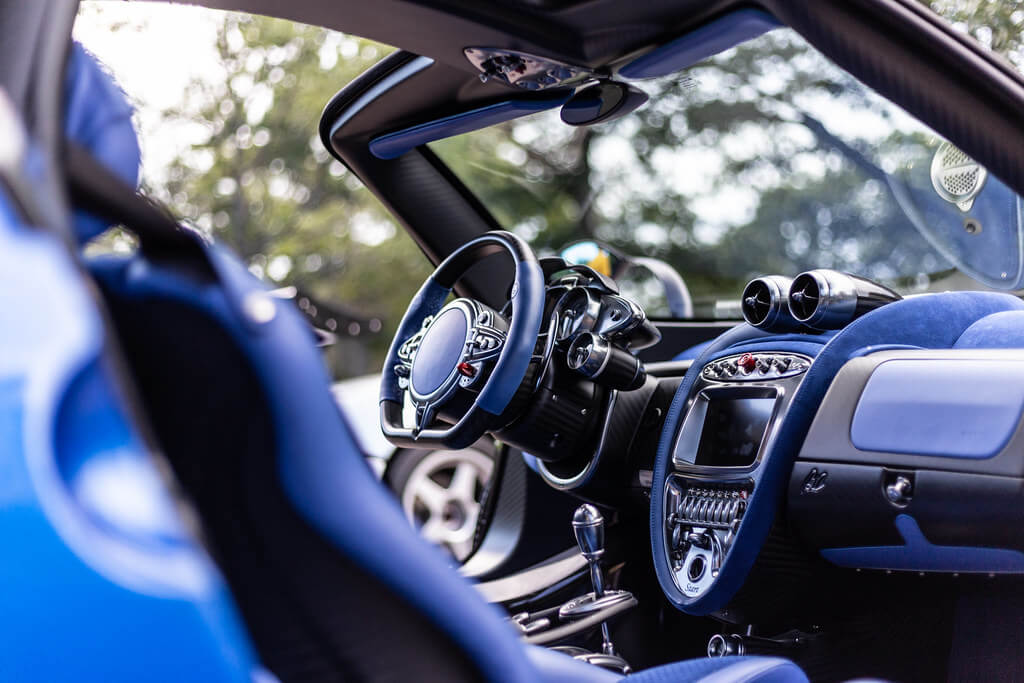 There are few supercars that break the price barrier equivalent to that of a city block; the Huayra BC does just that (at a whopping $3.5 million). While we must note the "BC" model is technically a track-driven hyper-car, there's no denying its status as an all-time roadster. This light-weight roadster, weighing in at only 2,685 lbs. pumps out roughly 800 horsepower from its 6.0L AMG V12 power plant. Even though that may sound like a straight-line-only drag-car (0-60mph in 2.5 seconds), the Roadster BC proves it stands alone as it consistently generates up to 1.9Gs of lateral force in the corners.
Lamborghini Veneno
For those not in-the-know, the limited edition Aventador-based Veneno was designed and specifically developed in honor of Lamborghini's 50th anniversary. If you've never been pushed to over 1G (gravitational pull), prepare yourself for slightly more as it corners without coming close to breaking traction, producing roughly 1.41 Gs in mild cornering conditions with street tires. Admiration of the smooth underbelly aerodynamics, aggressive styling of a fighter jet, to the adjustable suspension, as well as the rear drag (wing) dynamics; just but a few eye-catching engineering marvels. This is certain, Veneno was made to honor Enzo Ferrari and the legacy the Italian exotic company continues to sustain.
Lexus FLA
Originally presented as the next Ferrari Enzo, Lexus' 553 hp, V10 FLA was more than a slight disappointment (as we'd expect any exotic engine co-developed by Yamaha may likely be). Though Lexus' PR team may have dreamt more than a bit to great, the outcome was far greater to make enough noise to rival that of the Corvette Z06 and its contemporaries. A 3.6 second "from a dig to 60" is nothing to jeer. Pair that with a 9,000 red-line and the unfortunate but very real curb weight of roughly 3,500 lbs., she makes our list with mild confidence.
Bugatti's Chiron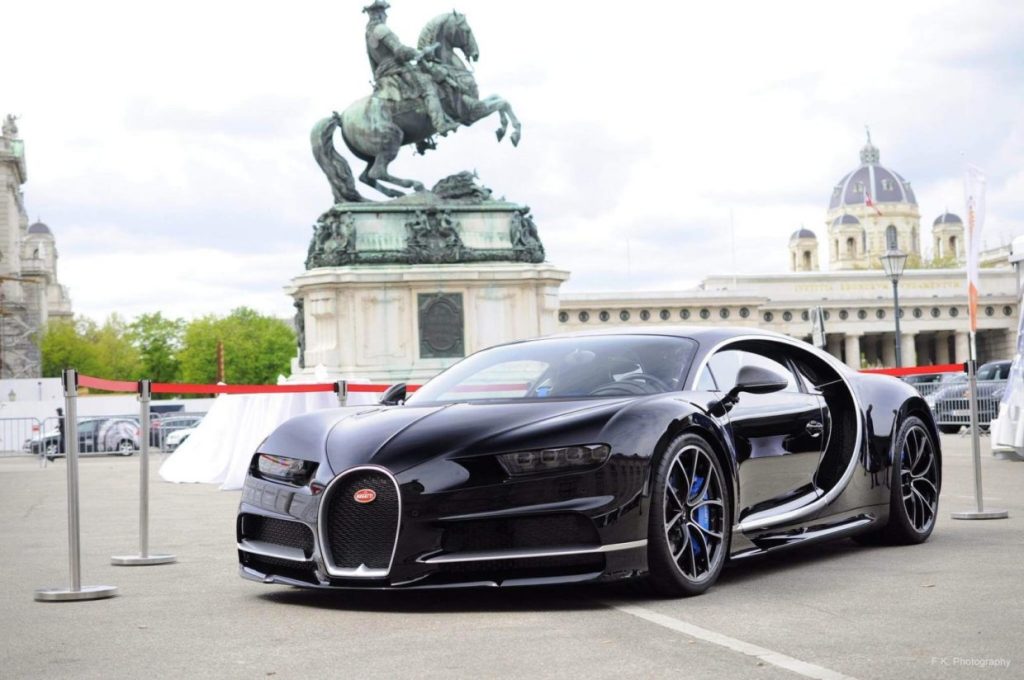 Anyone making the claim they saw the 2016 Chiron coming is flat-out lying, period. As the automotive world set what they believed to be lofty expectations; Bugatti shattered them. Not only did the engineers behind the Chiron believe in a W16 street-legal phenomenon was possible, they made it happen (to the tune of 1,479 hp nonetheless). Initially a bitter-sweet intro, Bugatti governed the Chiron at just 261 mph while posting an impressive 2.6 mark from 0-60 mph. Today (thankfully) the lion has been let out f the cage, posting 300+ mph with just over a 100 hp increase overall; Bugatti finally came to play.
Mercedes-Benz SLS AMG Black Series
If you thought for a chance Mercedes-Benz and AMG might not make the top 50 list, think again. Depending upon your vantage point, you may just miss the fact that this Mercedes does-in-fact have gull-wing-doors! Regardless of its aggressive stance or even AMG's claim it was "the world's most powerful naturally aspirated production series engine" ever produced, its true claim to fame was its ability to produce that type of performance in an electric powered series also (SLS AMG Electric Drive). Though you may occasionally spot Mercedes' luxury exotic roadster in downtown Boca Raton, sadly, AMG veered away from the SLS only five years after production.
Porsche Carrera GT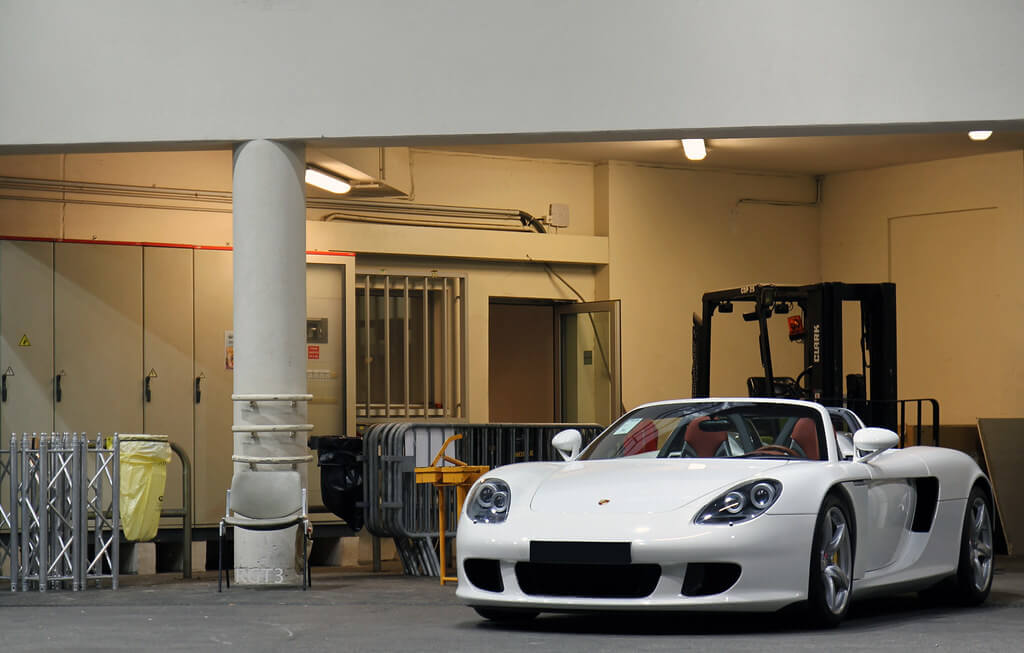 Whether you're just a die-hard Need For Speed – Most Wanted gamer (fan) or just the fortunate recipient of a Y2K kinda mid-life-crisis, you made the right choice! Even at the asking price almost half a million dollars, this modest street-fighter more than justified the MSRP (manufacturer suggested retail price). Clocking in at over 200 mph and a mid-three second dig to 60 time, the Carrera GT (and GTS) met the demand for a sleek improvement to the 911-style brand. Adding surprising stopping power with enormous ceramic brakes to slow the 600+ hp engine, and a clean and sleek carbon-Kevlar interior was just icing on every mechanic/enthusiast/driver's cake.
Lamborghini Countach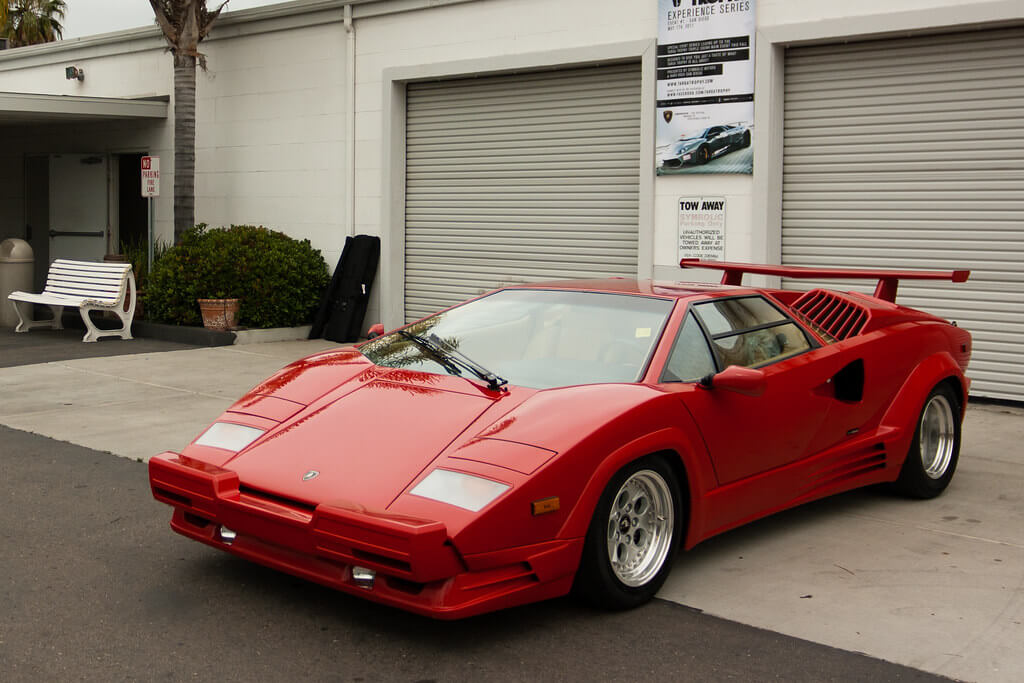 If you don't know who Don Johnson was (Miami Vice) and you've never read the best-selling book (or watched the instant classic) Wolf of Wall Street, you get once last chance for redemption. Making our Ultimate Supercar & Exotics list is one thing, completely defining a culture is entirely another. For well over a decade, you've likely missed the staple exotic of the 70's and 80's (1974-1990). Be ashamed, because Lamborghini's Countach has done just that. Depending upon the model year, you could command and control anywhere from 375 to over 500 hp. As ridiculous as 400 hp in the early 70s may have seemed, what was even more absurd was not only this Lamborghini's razor-sharp lines but more so how you entered and exited; scissor doors!
Porsche 918 Spyder
Stepping somewhat closer to the present day supercar is non-other than another Porsche; this time is comes with all the bells and whistles of the future! Over the short but sweet lifespan of the 918, Porsche managed to take a V8 Hybrid (electric) engine from just kissing 600 hp to eclipsing 800 hp (875 ponies respectively). Nearly impossible to find/buy, the 918 Spyder taught the exotic supercar community what it was like to bridge efficiency, raw whip-lashing power, and the modern elegance we've come to expect from the European auto manufacturer. The majority of Porsche's best-kept-secret supercars are littered throughout Southern California and nearly every county and major city of South Florida (Miami-Dade, Broward, Palm Beach Counties predominantly) We still have breathtaking dreams about what could've been with the RSR…
Dodge Viper ACR
It's almost too easy to forget that the Dodge Viper is nearly 30 years old (with the newest restyling promised within the coming year). It's true, the Viper is one car Dodge got right. That said, Dodge has learned one thing; to stay in the exotic and supercar game you often need to collaborate and evolve. The most recent Viper ACR model looked to Lamborghini to provide a V10 power-plant suitable to not only represent the Dodge Viper brand better, but streamlined a new age of Dodge few thought coming. Surprisingly, the Viper ACR is not the fastest or even the most powerful Dodge (645 hp & 600 lb-ft of torque, 177 mph top speed). Regardless, a timeless classic such as the Viper gets our nod in respect.
Pagani Zonda
Depending upon it's color, the Pagani that set the standard for supercars (594 hp from Mercedes-AMG V12) is either the coolest or weirdest looking high performance ride you may come across. Outside of Pagani's clear supercar design and space-aged aerodynamics, their 7.3 liter Mercedes-AMG V12 lays down roughly 600 hp at at top speed of 218 mph while still posting a 3.5 second 0-60. It's unfortunate but, based on a lack of crash test data you're unlikely to acquire the Zonda in the United States, a definitive measurement prior
Ferrari F50
This Ferrari F50 was produced from 1995 to 1997. Its 512 horsepower, F1-derived V1, resulting in figures like a 3.8 second 0-60 mph, and a 202-mph top speed in the 90's. Notable changes made to the car include a fixed roof, a large rear spoiler, new front spoiler, adjustable suspension system, Speedline racing alloy wheels with racing slicks and a large rear diffuser. To this day, the F50 is still considered the "flagship model" of Ferrari.
Saleen S7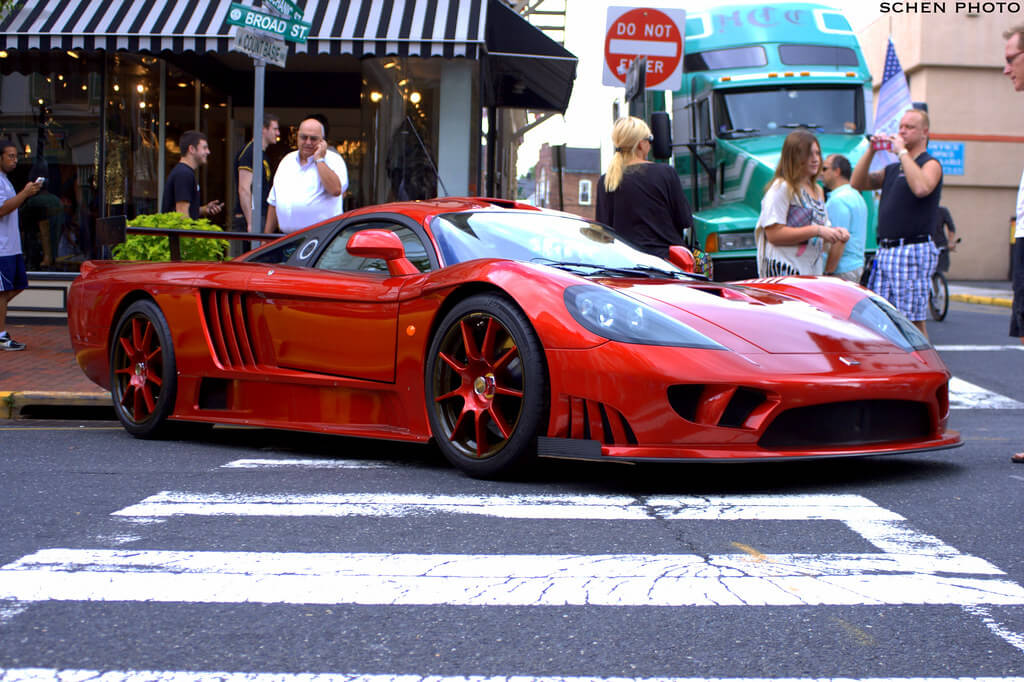 No, finding a Ford on our list was far from a mistake. When the best of the west debuted at the Monterey Historic Races in August of 2000, the Saleen S7 emerged as America's first production supercar. The S7 was one of the world's first cars to have a carbon fiber body; it paved the way for the magic material to find its way into our modern daily drivers. The naturally aspirated version of the S7 is able to accelerate from 0–60 mph in an estimated 2.8 seconds, and to 100 mph in an estimated 7.1 seconds. The cabin pushes the driver closer to the center of the car to help balance its weight for performance and handling purposes with its asymmetrical layout. If you have a need for speed, the S7 gained twin turbos in 2005. With horsepower increased to 750 hp the Saleen S7 Twin Turbo reaches a top speed of 248 mph and sprints from 0-60 mph in 2.8 seconds. Every twin turbo model created during the ten-year run were all equipped with six speed manual transmissions.
Mercedes Benz SLR McLaren
Surprisingly also offered in coupé, roadster and speedster body styles with the latter being a limited-edition model. The car is jointly developed by German automotive manufacturer Mercedes-Benz and British automobile manufacturer McLaren Automotive and sold from 2003 to 2009. The SLR is an abbreviation for Sport Light Racing, a homage to the Mercedes-Benz 300 SLR which served as the car's inspiration. The concept car was fitted with a 5.0-litre supercharged AMG V8 engine able to generate a power output of 557 hp. For durability, Mercedes selected a five-speed transmission rather than their seven-speed transmission which was more complex and used more parts. The SLR uses the AMG SPEEDSHIFT R five-speed automatic transmission with three manual modes. Top speed 208 mph. Will do 0-60 mph in 3.4 seconds.
McLaren 675 LT
The McLaren 675LT is a lightweight, track-focused evolution of the McLaren 650S. As with the 650S, the 675LT makes use of a single-piece carbon fiber monocle weighing 165 lb. and carbon fiber use in the vehicle is increased in order to further minimize weight and increase rigidity. The 675LT can accelerate from 0–62 mph in 2.9 seconds, 0.1 seconds faster than the 650S. 0–124 mph in 7.9 seconds. Top speed 205mph. The car is powered by a variation of the M838T 3.8 L and twin-turbocharged V8 engine rated at 666 hp. The LT in the model's name is a reference to the "Long Tail".
Chevrolet Corvette C7 ZR1
The Corvette C7 ZR1 was unveiled at the 2017 Dubai Motor Show for the 2019 model year. The ZR1 is heavily based on the Z06 platform with many noticeable changes, including the all-new 6.2 L pushrod LT5 V8 engine equipped with a 2.6 L Eaton supercharger. The new engine is rated at 755 hp. Top speed 214mph. 0-60mph in 2.9 seconds. The ZR1 also includes an improved engine cooling system with large vents in the front bumpers and on the hood, a larger intercooler, and four more radiators. A convertible version of the ZR1 was unveiled at the 2017 Los Angeles Auto Show.
Ferrari 599 GTO
2010 Ferrari announced official details of the 599 GTO. The car was a road-legal version of the 599XX track day car. 599 GTO could accelerate from 0–62 mph in under 3.3 seconds and has a top speed of over 208 mph. Approximately 125 were produced for the United States market of a total of 599. The 599 saw the use of an aluminum chassis for the first time in a Ferrari GT. The car also has functional brake cooling ducts on the front and rear body panels for improved brake cooling. The 599 utilizes an underbody spoiler and venturi tunnels that contribute to downforce.
Lamborghini Huracan Performante
The Huracán made its worldwide debut at the 2014 Geneva Auto Show. The Huracán maintains the 5.2-litre naturally aspirated Audi/Lamborghini V10 engine from the Gallardo, tuned to generate a maximum power output of 602 hp. The engine has both direct fuel injection and multi-point fuel injection. It combines the benefits of both of these systems; it is the first time this combination is used in a V10 engine. Depending on the model you get anywhere from 2.5 to 3.6 seconds to get to 62 mph and top speeds of 198 to 202 mph.