Before we launch into our list of the best concept cars of 2015, allow us to answer a very basic question. What is a concept car? Simply put, a concept car is "a car made to showcase new styling and/or new technology." That is the literal definition from Google. Concept cars are usually unveiled at motor shows to measure consumer reaction to boundary-pushing designs, some of which may or may not be mass-produced.
This year revealed many great concept cars and here is our list of just a few that made us stand up and take notice.
Chevy Bolt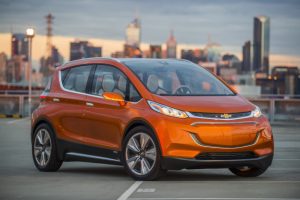 Yes, you read that correctly. Chevy debuted the Bolt, a play on its already produced Volt, to prepare everyone for its next big move: the production of an all electric car. Where the Volt is a hybrid car that alternates between electric and gasoline, the Chevy Bolt is fully electric.
This major move by Chevy is not simply a concept car that will be forgotten about in a year or two. That is because the Bolt has already been confirmed for production. It is intended to replace the limited-market Spark EV.
The two things about the Bolt that should put the entire automotive market on notice are the claims that it has a 200-mile range and will retail for around $37,500. Indeed, if both claims remain true after mass production, Chevy could make strong inroads for electric cars in the United States.
Aston Martin DBX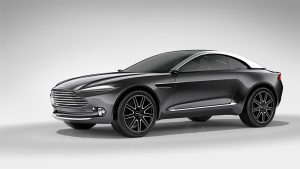 If you are familiar with this brand, then you know that an SUV is not usually in their wheelhouse. That is why we were so surprised when they unveiled an electric SUV at the 2015 Geneva Motor Show. The Aston Martin DBX is a very unusual addition for a brand known for sedans. However, its SUV was so well designed it managed to remain in line with the traditional Aston Martin sleek look and feel.
What sets this SUV apart from the rest is the fact that each wheel is powered by one electric motor. This gives the concept car a smoother ride than most SUVs and should be a prominent selling feature should it be mass produced.  
Hyundai Santa Cruz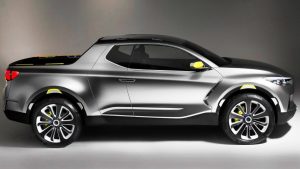 Move over Ford and Chevy, there's a new contender in pickup trucks. At least that is the message Hyundai gave when they revealed the Santa Cruz, their answer to the all American pickup truck at the 2015 Detroit Auto Show.
What's different about the Santa Cruz is it is not a traditional pickup. Instead, it is a hybrid between a car and a pickup. That might not sound super appealing to hard-core pickup fans, but Hyundai's market seems to be people who want the utility and styling of a truck with the comfort and fuel-efficiency of a car. That market may have to wait a while for this unique pickup though. So far, this prototype is not sleighted for production in the near future.
Lincoln Continental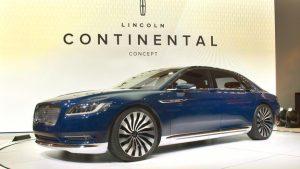 Remember when Lincoln was synonymous with luxury? Well, the brand is looking to reclaim those days with this latest concept car. At the 2015 New York Auto Show, the brand put forth the reconceptualized Continental. The engineers and designers outdid themselves as the Continental as it stood apart from the usual feel and style of a Lincoln.
The design team executed their vision of luxury in superb fashion, including 30-way adjustable seats, and the ultra swanky fully-reclining rear passenger seat, for those who prefer to be chauffeured than deal with the hassle of driving. No word on whether this concept car will make it to production in the next few years.