Although it's great to drive and own a brand new luxury vehicle, nothing compares to driving around a properly restored vintage muscle car. All the luxury vehicles we see on the road today were developed from former ideas, and those ideas are what we label as the "classics." Restoring a classic muscle car is a tough task to take on, but it's worth it in the end because you essentially feel like you built the car yourself. Of course, you might not have come up with the overall design, but everything beyond that was your doing.
Restoring classic cars is a great hobby to have, but you have to know your budget. You not only have to consider what you're willing to spend on the body of the car, but you also have to determine how much you're willing to spend on restoring it.
Let's say for example that you buy yourself a 1960 Mustang. Sure, it may turn on and run decently, but you'll most likely need to put in air conditioning, power steering, and a new engine (at least). There are several more additions you can make when restoring a classic muscle car, but that really all depends on the type of vehicle you're looking to restore.
With that being said, we've compiled a quick list of our top three best muscle cars to restore without having to really break the bank.
3 Best Muscle Cars to Restore In 2018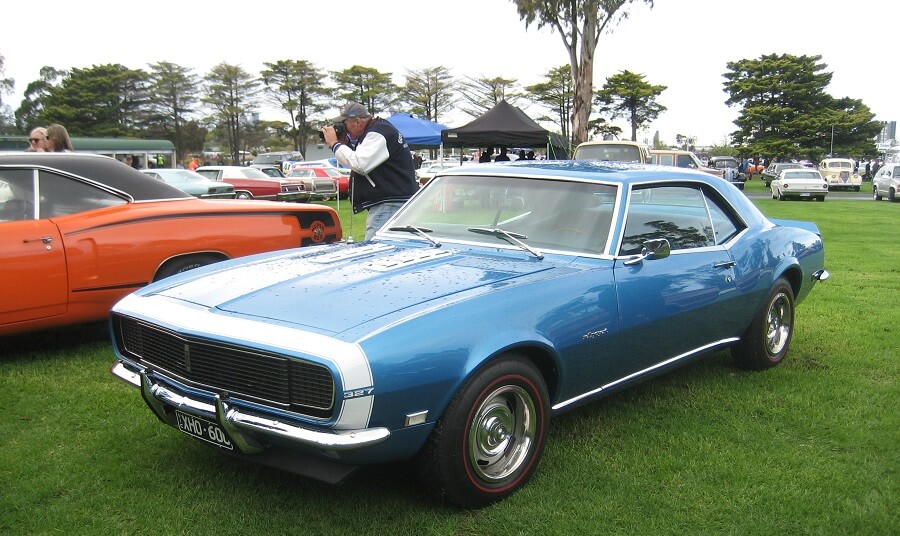 Chevy Camaro (1967-1969). Chevrolet Camaro's that were built between 1967 and 1969 are some of the most common and reliable classic cars to restore. There are three different models to choose from with the classic Camaro:

RS
SS
ZS28

Both the RS and the SS have easily available parts at a reasonable price. However, if you go with the ZS28, you're going to want to lean more towards a 1969 model because the `68 and `69 models are expensive and hard to come by which means their parts are just as difficult to find and purchase. When you start the process of restoring a classic luxury car, you don't want to choose a model that has difficult parts to find unless you have a hefty budget.

Plymouth Barracuda (1967-1969). The price of a classic Plymouth Barracuda is reasonable, and the availability of parts is high, which means they're easy to come by. The second generation Barracuda is one of the most fun classic muscle cars to restore. If you're looking for the best model, we recommend the 318 cubic inch because it has a 5.2L V8 engine – making it a great ride.
Chevrolet Nova (1968-1969). The Chevy Nova is a true classic muscle car, and it's American made. Just like the aforementioned classic cars, the Nova has parts readily available and you can find them for a low cost. These classic cars are perfect for those who are restoring their first vehicle, and with the original body, you can turn this car into a beast. Try finding one with a V8 engine, then go from there.