Over the past several years, electronic and alternative fuel capability in automobiles has risen in popularity. The growing concern for the environment and the effects that burning fossil fuels can have, as well as expensive gas prices have led to a growing demand for vehicles that don't just run on gasoline or diesel. There is also better technology available today than ever before, making it easier for car-makers to produce vehicles that run on electricity or alternative fuel options. From the best-selling electric, the Nissan LEAF, to the second-best, the Tesla Model S, there are a variety of options available for those that are wanting to invest in an electric car. There are also other fuel options out there, like propane and ethanol.
The Rise of Electric and Alternative Fuel Automobiles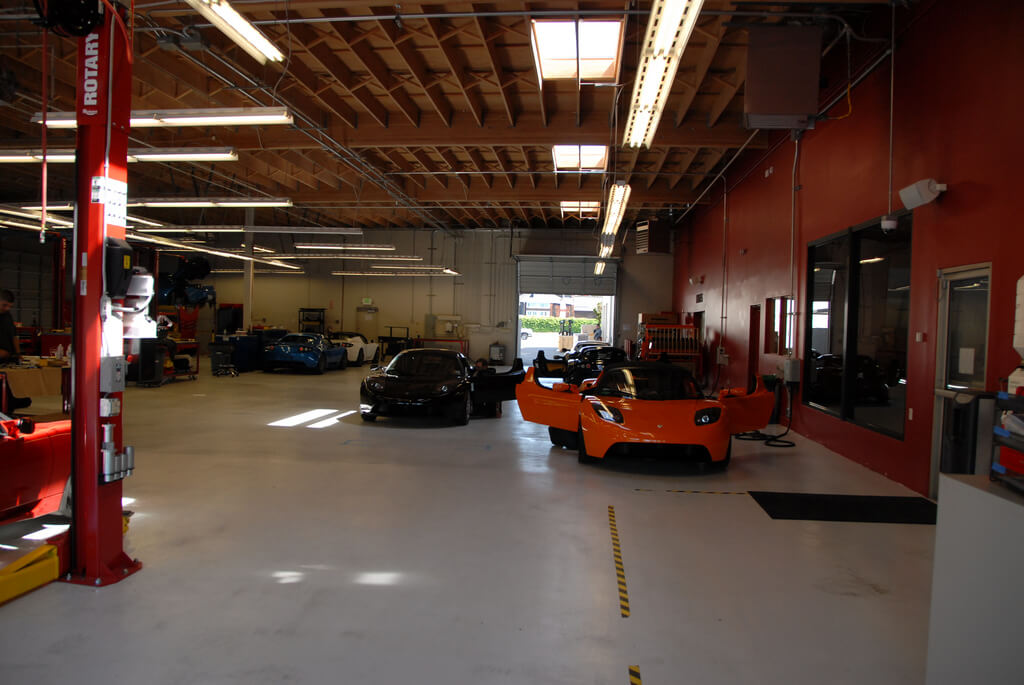 Tesla Motors
Though the LEAF from Nissan remains the most widely driven electric car, Tesla Motors now comes in a close second are has risen drastically in popularity since the release of their first car in 2008. According to Forbes, the Tesla Model S was the best-selling luxury car in Western Europe in 2016, selling 15,787 models. Tesla Motors, the company named after Nikola Tesla who pioneered the AC Motor concept, released their Roadster model in 2008. Their second vehicle was the Model S, an electric luxury sedan. Tesla has risen in popularity and become some one of the most recognizable electric cars worldwide. Repairing Tesla Models have been challenging for most privately owned, publicly claimed "Tesla Repair Shops," whereas Boca Autohaus are fully equipped and trained to address all Tesla repairs you or your fellow Tesla family members may need.
The Model 3
One of the most exciting releases from Tesla in the near future is the Model 3, which is set to be their first model aimed for the mass market. The starting price of the Model 3 is just $35,000, and buyers can reserve a model for themselves for just $1,000 from Tesla. The Model 3 gets 215 miles per charge, seats 5, and gets from 0 to 60 in under 6 seconds.
Many people are not aware of all the quality luxury cars not manufactured by Tesla. The truth is that most of the European luxury lines have at least one all-electric vehicle in production.
Porsche Mission E
The luxury car-maker [Porsche] already has the Panamera S E-Hybrid and the Cayenne E-Hybrid. But Porsche is set to unveil an all-electric to help it compete with Tesla in the growing electric market. The Mission E is set to be released sometime in 2020. It will have a full range of 310 miles, and can reach its 80% charge to get 250 miles in just 15 minutes. It will also have a top speed of 150 MPH.
Nissan LEAF
The best-selling all-electric vehicle, the Nissan LEAF is a five-door hatchback by the Japanese car-maker Nissan. It began being distributed in Japan and the United States in December of 2010. It remains the best-selling al-electric car of all time.
BMW i8
One of the best-looking electronic options out there is the BMW i8. It's also one of the most powerful, getting to 60 MPH in 4.0 seconds. It also got 38 MPGe on a 200-mile test run. Maybe the most impressive feature of the i8 is its top speed of 156 MPH.
Other Alternative Fuel Options
Electricity isn't the only alternative power source available for those that are wanting a car that runs on something other than gasoline. Here are a few of the others.
Propane
When most people think of propane they think of what they use to run their BBQ grills. However, propane is also used to power motor vehicles. Everything from a car to a forklift can be powered by propane. It has cleaner emissions than gasoline, but because of the byproduct nature of it is production it's difficult to mass-produce for vehicles.
Hybrid Cars
Part-electric, these cars have a gasoline engine as well as an electric motor, and have been a great option for those that haven't been able to afford fully electric cars. They are still able to reduce carbon emissions and give their drivers great fuel economy.
Ethanol
Ethanol is made of ethyl alcohol, and is usually made of corn or sugar cane. Ethanol is widely used around the world, especially in the United States and in Brazil. Vehicles with a yellow gas cap are able to run on ethanol, which can be found at many, though not all, gas stations.
These are just a few of the other fuel options available for those that no longer want to drive a car that runs on gasoline. However, as all-electric cars become more and more affordable it can be expected that more and more drivers will convert over to Tesla or another luxury car-maker that produces an all-electric model.