With a tagline like "the best or nothing," Mercedes is often held to a much higher standard (rightfully so) than so many of their competitors (see BMW, Audi, Tesla). That said, we at Boca Autohaus wanted to take you on a little trip into the future of Mercedes automobiles, showcasing everything from the new G-Wagon to the "game-changing' Vision Mercedes-Maybach 6 Cabriolet.
The 2019 Mercedes A-Class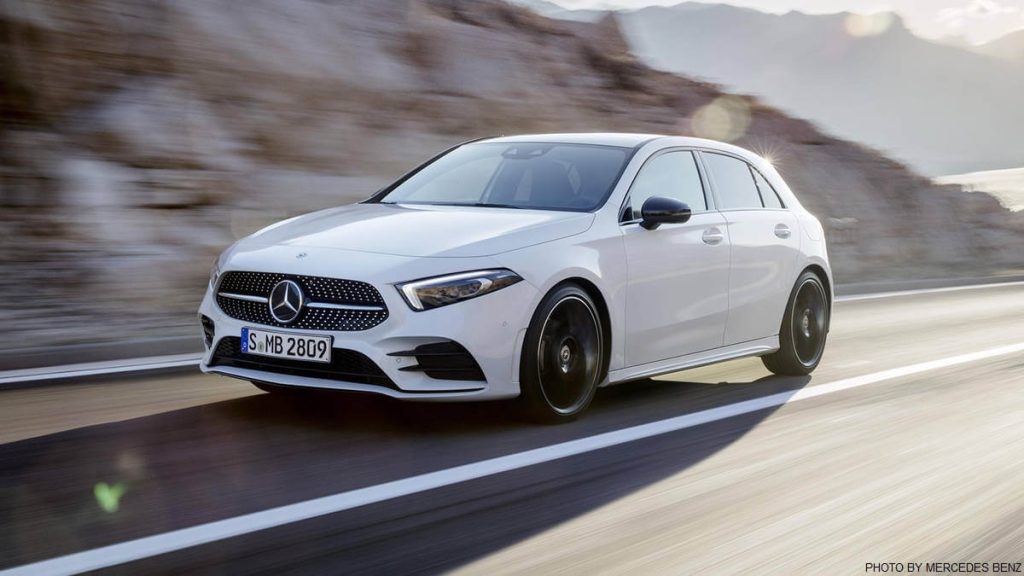 Though nearly a decade has passed, it feels like just yesterday the five-door hatchback 'Baby Benz' was debuted at the Frankfurt Motor Show. Long overdue, the now all-wheel-drive 'entry model' has made its way to the U.S. (as of 2018) and is already receiving glowing reviews. The styling is clean and reminiscent of CLS, with a look and feel far more sophisticated than nearly every other luxury hatchback on the market. Sporting Mercedes' trademark front fascia, a long nose, large grille and luxurious headlight design, the new A-Class does well to turn heads of even the most loyal from competitors like Audi, BMW and Porsche. The interior is subtle and simplistic overall but, it does have a few eye-catching changes not present in predecessors and at times reminds us somewhat of an S-Class model.
The 2019 Mercedes G-Class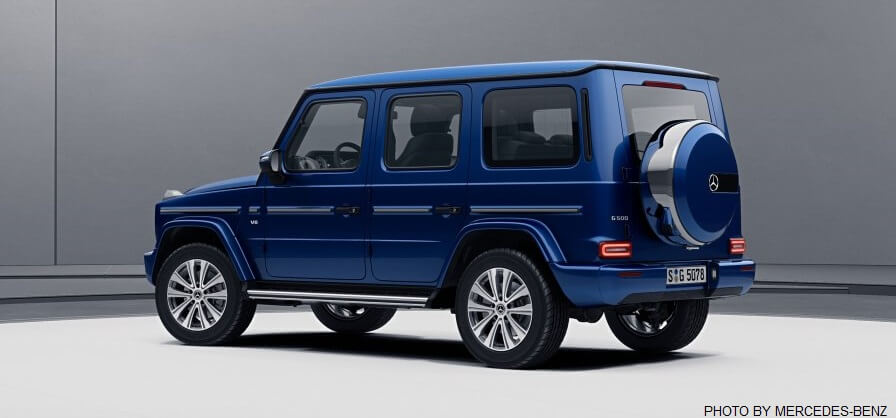 Thirty plus years and counting, Mercedes' 'G-Wagon' has always easily stood out from the crowd. Yet again, the 2019 Mercedes G-Class doesn't appear to disappoint. Several of the unique G-Class elements are still clearly present: the exposed spare wheel cover, the overall shape and robust exterior, the indicator lights and protective exterior strips. Each of these features were carefully designed and crafted in the past for specific purposes, giving it a unique and special look while still providing functionality found on so few luxury utility vehicles today. While many may not notice the subtle exterior features, they will almost immediately noticed the continued enhancements in technology and feel of the interior. Mercedes describes the 2019 model changes as a "modern redesign," using the highest quality materials to present the most stylish of details. Each update to this year's G-Class feels like a total upgrade: The shape of the side air vents, as an example, is a reflection of the iconic front headlamps. The loudspeakers have been modified to better resemble the exterior indicators, as have the three switches for the different differential looks. Lastly, each and every Mercedes G-Class now displays a badge at each b-pillar, signaling it has completed the merciless Schöckl Mountain off-road course.
Vision Mercedes-Maybach 6 Concept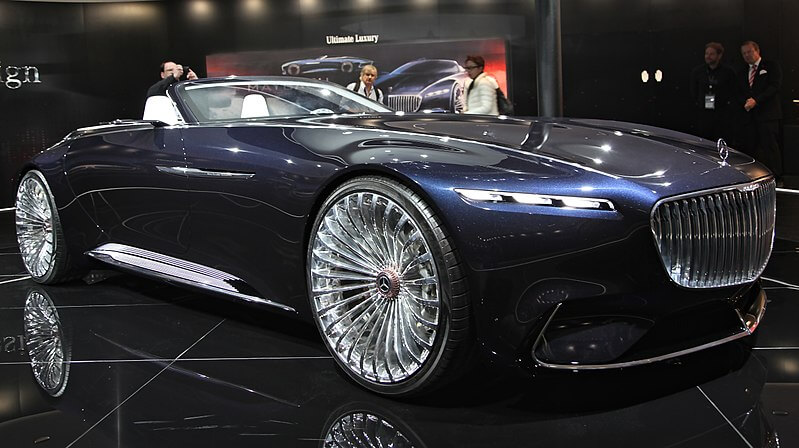 Move over Rolls Royce, see ya later Porsche, bon voyage Bentley; the future of luxury and style is well on its way.  This Vision Mercedes-Maybach is the definition of class, style and performance rolled in to one. Mercedes more than nailed the Vision's name as well, as it describes a timeless classic built for the future; and with smooth, sophisticated exterior lines, a simply elegant interior design and a 621bhp/v12 engine, this 'vision' doesn't disappoint! Mercedes-Benz spokespeople put it best when they said, "the Vision Mercedes Maybach 6 is a revelation of luxury."
The 2020 Mercedes-Benz EQC
As the world around us changes so do that of the vehicles transporting it. In recent years (and for the foreseeable future) automobile manufactures have shifted gears away from traditional gasoline power plants and focused more of their energy and effort toward electricity. There is no denying that electric powered vehicles are the future. That said, Mercedes has always appeared to be a step behind; until their recent unveiling of the new game-changing EQC (set to arrive in 2020). Make no mistake, the EQC isn't just another gas-saving commuter-car, it's so much more than that. Conceived, designed and produced from the ground up, the EQC is unlike any Mercedes to date (or likely any electric vehicle for that matter). The EQC's two asynchronous electric motors not only boast an impressive 402 bhp and an astounding 564 lb-ft of torque but, that power is delivered to an all-new drive-train system capable of sharing equal power and load to all four wheels (intelligent all wheel drive). To put it lightly, the EQC is more than an electric car, it's the future of electric vehicles.