Automotive Foes Become Friends
Contrary to popular belief, many of your favorite automotive manufacturers have previously collaborated to design and produce some of the most popular vehicles to date (and will likely to continue to do so in the foreseeable future). In part one of our three-part-series; we'll take a look at the most unlikely of the bunch. Not necessarily "cast-offs" but certainly "odd couple" worthy for sure:



Toyota Seeks Guidance From BMW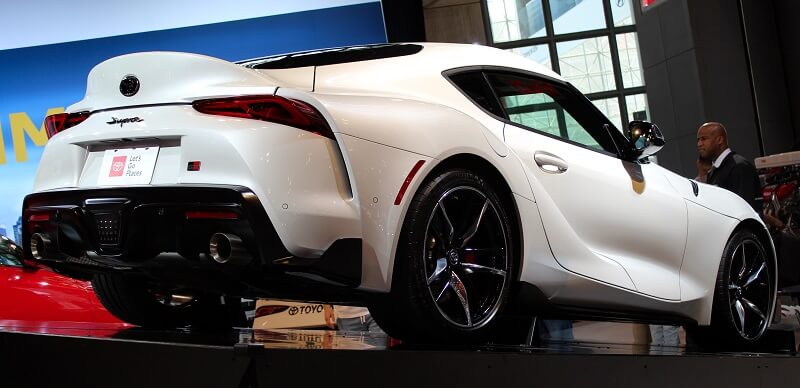 Possibly the most unlikely of the bunch, the collaboration between these two powerhouse manufacturers is likely one of the quickest head-turners of our generation. Few would've guessed the Germans and the Japanese would form such a bond (historical references aside) but, it happened and the new Toyota Supra was the perfect matchmaker.

Together, BMW and Toyota will not only revive the nearly forgotten Supercar but, revamp, retool and restyle and already amazing automobile. The Supra's style, look, feel and tech will still remain in Toyota's playground but, it's been quite some time since Toyota's built a turbo-charged engine; this is where BMW comes in. For well over a decade BMW has said goodbye to their naturally aspirated engines (mostly), upgrading each with a single or twin turbo option. The 2020 Supra will be powered by BMW's straight-six, twin-scroll single turbocharged engine, capable of producing a respectable 335 hp and an even more impressive 365 lb.-ft. of backbreaking torque. Impressive isn't even the word.



Isuzu Looks To Honda For Guidance
Depending on your age (and possibly geographic location), you may or may not remember a time when Honda wanted to work with everyone and anyone. For an up-and-comer like Honda, the clear pick of the litter in the 90's was General Motors. From there, a partnership was formed and shortly thereafter the Isuzu Rodeo (and Honda Passport) was born.
The Rodeo (and Passport) was conceived and produced at the height of the SUV craze; everyone wanted one but, they weren't great on gas or very reliable for that matter. The concept behind the Rodeo was simple; build a mid-sized SUV with a reliable engine. Honda, the 90's up-and-coming, ultra-reliable, super economical auto manufacturer was tasked with building a power-plant that was not only economically sound but, powerful enough to tow while still saving new buyers on their bottom line. They got about half of it right.



Ford & Mazda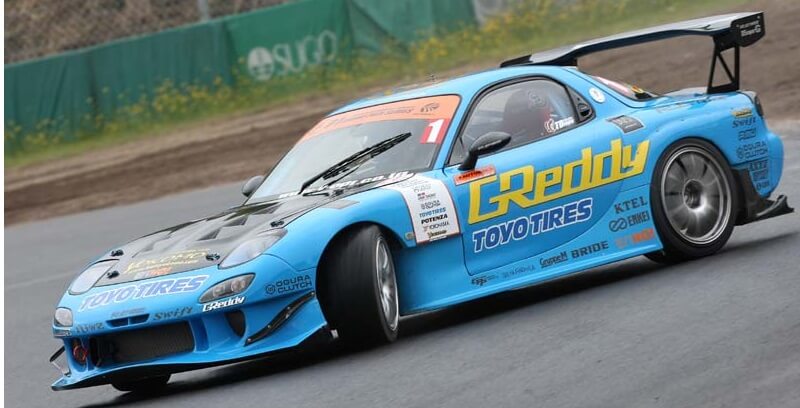 Just as GM acquired Isuzu, Ford took a similar route in their partnership with Mazda. The primary difference between the former and ladder partnerships is that most Mazda vehicles are restyled, retooled Ford vehicles. For many of Mazda's vehicles, the engines, sub-frame, etc. are the same (different computers and some components) but the look and feel of each vehicle is quite different. They essentially present a Japanese look and feel with American internals (engine, transmission, etc.). That said, Mazda still has a little creative wiggle room.
Long ago, Mazda made a name for themselves in the tuner (street-race) community with flagship vehicles such as the turbocharged-rotary RX-7 and the compact convertible Miata. These two vehicles spearheaded what was then Mazda's race division.


Mercedes and AMG Finally Date
Out of all of our pairings, Mercedes and AMG feel far more right than wrong. Though many of the people we run into/speak to believe this pairing was an immaculate conception (company created in house, like Acura is to Honda), Mercedes and AMG were two very different, separate companies. All that ended in somewhat short-order when just two years before the "summer of love," AMG and Mercedes began building the Mercedes-Benz 200 SE.