Drivers that have an appreciation for the fine balance walked between luxury and performance are thrilled with some of the 2017 supercar-models being released this year. Some of the most powerful cars in the world are being remodeled or upgraded, and there are also entirely new models coming out in 2017. Whether someone plans on purchasing a supercar this year or is just a fan of seeing them on the road, it's going to be a great year for the supercar.
Some of the most popular exotic car makers, like Lamborghini or Ferrari, are often seen on streets in the United States and other places around the world. Some of these cars are rarely seen on the streets due to their exclusivity and the limited production. That makes the supercars being released that much more special.
Bugatti Chiron
If someone is wanting to wake up in a new Bugatti, the Chiron is the newest and best way. This supercar has a ridiculous 1500 horsepower engine. It gets to 62-mph in a remarkable 2.5 seconds thanks to an 8.0 liter 16-cylinder engine. Bugatti is planning on making around 500 copies of it, and it's going to be one of the baddest cars on the road in 2017. The hefty price tag is set to be about 2.4 million Euros and around 2.7 million U.S. dollars. Bugatti, a company that was bought by Volkswagen after its founder Ettore Bugatti passed away, has set the bar high with the 2017 Chiron.
Lamborghini Centenario
Ferruccio Lamborghini was born 100 years ago, and to celebrate the centennial of his birth, the company he founded is releasing the Centenario, a powerful supercar with a V12 engine that gets to 100km/h in just 2.8 seconds. It's an extremely limited model, with 20 coupes and 20 roadsters being produced. This supercar is the powerhouse manufacturer Lamborghini's homage to their founder, and he would be proud of the car they created. The price tag for the Centenario falls around 1,900,000 U.S. dollars. Click here to read more on Lamborghini vs. Ferrari.
Aston Martin One-77
Lionel Martin and Robert Bamford founded Aston Martin in 1913, and the company became famous when it began to be used in James Bond films in the 1960's. 2017's One-77 is set to be one of the most exciting Aston Martin models ever released. It has a 6.0 liter V12 engine that gives it 565 horsepower. The interior is modeled after an airplane's interior. The One-77 is going to cost around 1,750,000 dollars.
McLaren P1 LM
This is a manufacturer that is known for their racing cars, particularly their Formula One cars. Those that are wanting a supercar that specialize in performance rather than comfortability are going to find what they're looking for in the P1 LM from McLaren. This supercar is going to be released in 2017, and has switches instead of buttons just like a race car. It's capable of getting from 0 to 60 mph in just 2.4 seconds, and there is only expected to be 25 of them released. It costs a hefty 3 million U.S. dollars.
Lamborghini Veneno
Lamborghini has made some of the most incredible supercars out there. They've been making cars since 1963, and the Veneno is an exciting new edition to their already impressive arsenal of cars. It has a 6.5L V12 engine that gets it to 60mph in just 2.8 seconds. It has a top speed of 220 mph, and its seats are comfortable to get in and out of which makes it a great choice for those that are wanting something that specializes in performance and comfort. The downside of the Veneno is the hefty price tag of 4,500,000.
Ferrari FXX K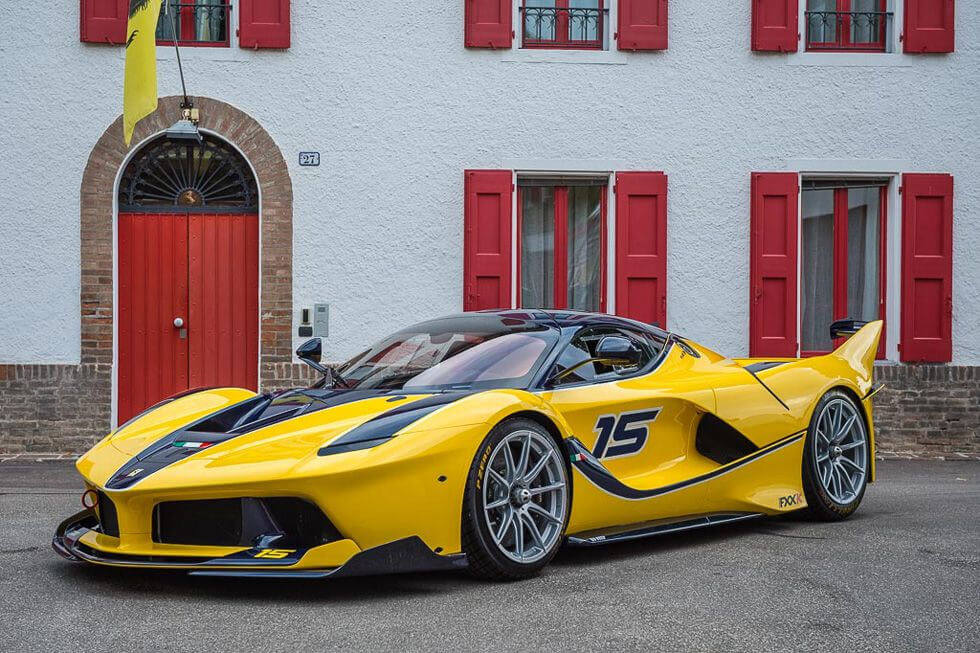 This supercar from Ferrari is also set to be released in 2017. It gets an incredible 1036 horsepower from its V12 engine. Though it is incredibly fast, it won't be used for racing but for research, and then it will be made available for purchase by the public. Those that are wanting a supercar with truly blazing speed can find it in the FXX K. This supercar costs 2,700,000 dollars.
Whether someone is a fan of supercars or has the means to be able to purchase one, they can all agree that these are some of the most impressive supercars on the market. If someone is in Boca Raton with a European luxury auto car and is looking for a company that can repair their car, check out Boca Auto Haus, the premiere luxury auto repair company in South Florida!