Fact: electric and hybrid vehicles are not only the future, they're the here and now.
Audi E-Tron
Even though it may have taken Audi a little longer to jump on-board, the Audi E-tron is beginning to turn heads of electronic enthusiasts and carbon-aware motorists alike. With only a 95 kilowatt-hour batter, this European Electric-SUV will take the average driver slightly over 200 miles per charge. Though there are more efficient vehicles out there, Audi's style and feel remain true to the brand. That said, you're likely to pay a higher price (as most if the brand's vehicles demand), in the neighborhood of $70k or more.
BMW i3
Another well-known European powerhouse took the electric leap a little quicker in not only the newest model BMW i3 but several beforehand. Though they don't really provide the style points several of their counterparts may, they do list at a much more reasonable price ($44k) and are presented as a safer electric (carbon fiber enforced chassis). While the miles per charge are roughly 50 miles less than the Audi, we still recommend a test drive, or two!
Jaguar I-Pace
Well overdue BUT, the folks at Jaguar finally stepped into the arena; boy did they pick the right time to do so (and with a strong foot forward). Even putting aside the fact that the I-Pace looks lie nothing else in it's class, it also stands to rival the more than highly touted Tesla dragons that have clearly cornered much of the luxury electronic vehicle market (as of late). Our favorite Snapple Fact of this potential beast, it'll take you over 230 mile per charge…
Tesla Model 3
An innovative company becoming a revolutionary automaker, Tesla's new electric ride brings style and savings together. At a smooth 40K, the Model 3 also provides a whopping 322 miles of comfortability. Be secure with the knowledge that Tesla's leading teams have installed the most highly rated semi-autonomous driving aids to date and can even be improved AFTER you drive off the lot. Although Tesla may be the new to these streets, everyone is taking a look at the Model 3.
Porsche Taycan
Looking for high performance with environmental positives? Introducing the Taycan (pronounced "tie-con"), a sleek emergence of the best Porsche technology delivered in the manufacturer's introductory electric car. Different models can take you from zero to 60 mph in a time frame of 3.8 to a frightening 2.6 seconds. Compared to its' competitors, the Taycan is limited in the distance that it can cover anywhere between 192 to 203 miles per charge. This car's character is more about Porsche rather than getting ahead of the industry That fact is reflected in the starting price of the Taycan, starting at just under a hefty $104,000.
Tesla Model S Performance
Widely observed as the most reliable electric vehicle without regard to cost is the Model S Performance. Less than the Taycan, 99K will get you almost 150 miles more per charge which is powered with an impressive 100 kWh battery. This model could even be described as speedster as it reaches 60 miles per hour in 2.4 seconds. Include all the innovative safety features provided by Tesla and the total results speak for themselves.
Maserati GranTurismo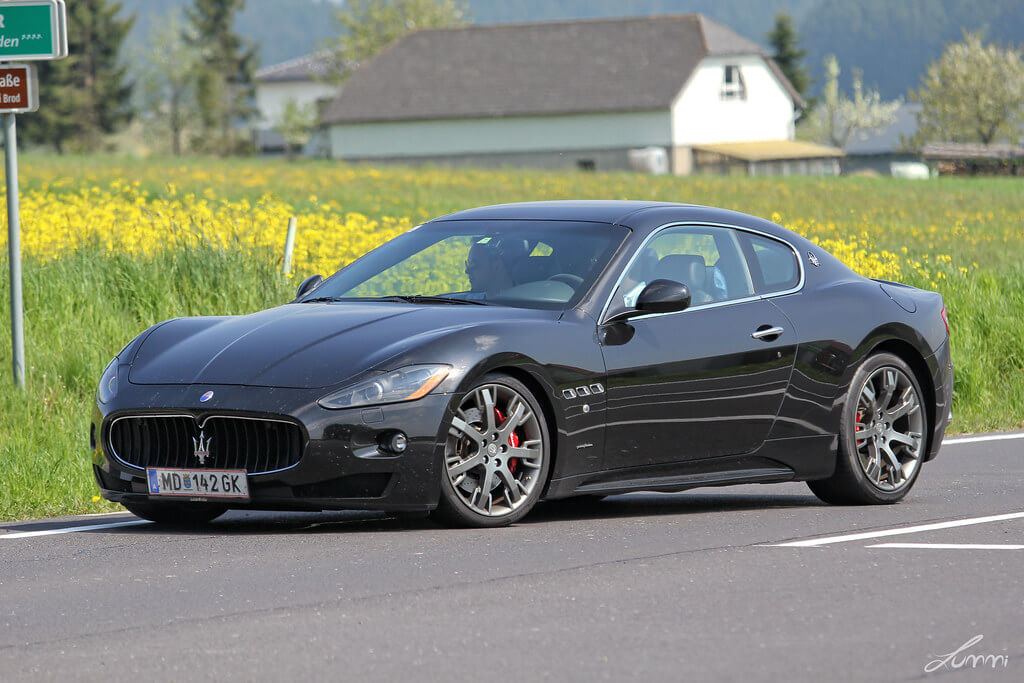 This gem isn't scheduled to be produced until 2022, but that doesn't stop car enthusiasts from getting excited about the electric version of the GranTurismo. Vehicles can either be bought as produced or customers can decide whether they would like a hardtop or soft-top convertible version, known as the GranCabrio. However, there is no definitive price tag nor any clear indication if the models will be manufactured only as an EV or a hybrid vehicle.